Illuminated Switches Medical Device and Equipment Development
Illuminated Medical Switches
Illuminated Switches Medical Device and Equipment Development

By Roger Bohannan | April 21, 2022
Medical Device and Equipment Development
The medical equipment development momentum continues to accelerate. Current economic headlines share good news and some challenging events. On the bright side, financial information from the medical segment continues to have positive short-term, midterm, and long-term outlooks. Medical spend '22 to '26 has a CAGR OF 5.35%. These growth numbers are not inclusive of the elusive growth rates of the global start-up surge in the medical industry as a result of Covid. Forbes' Yusuf Altun, Forbes Technology Council Member, identifies medical industry startup expansion in the USA at all time highs and an increase of 95% over 2019 levels. France enjoyed an increase of 20% during the same period. The UK rose 30% while Japan expanded by 14%. If these new innovative products meet market expectations those CAGR numbers can enjoy an increase.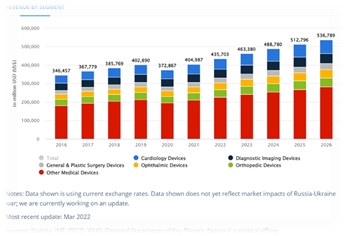 Monitoring, Diagnostic, and Capital Medical Equipment
New and upgraded monitoring and diagnostic equipment are the spotlights. New monitoring and diagnostic equipment are handhelds, have greater functionality in smaller footprints, are mobile, and portable around doctors' offices and hospitals. With excitement about new technology and device portability, the established equipment infrastructure and capital equipment in hospitals and doctor's offices continue to evolve and expand functionality.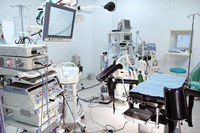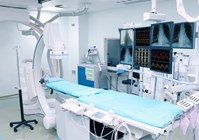 Equipment is smaller and lighter, while designs are more dynamic and modernized. A greater pool of technicians are using these devices. More intuitive and visual components are in demand. The ATP switch family makes an impactful impression while filling product needs.


Value-added assemblies that include C&K's illuminated switching products allow for additional functionality. Combining added functionality or improving the fitment with a high-performance on/off pushbutton helps enhance the overall performance of next-gen device development. C&K offers a series of sleek illuminated pushbuttons that encourages the power switch to move to the front display. They are considered the "gold standard" for equipment pushbuttons. I encourage a deeper look at the ATP family of pushbuttons.
Medical equipment revitalization is a global event. All Asian, European, and American OEMs are re-energizing their product lines. GE, Medtronic, Abbott, Olympus, J&J, ResMed, Phillips, Covidien, Welch Allyn, Drager, Siemens, and Sonosite have product development underway, but they are not alone.
C&K can help you innovate now. Contact C&K today.