Global Transformation for Connected Medical Devices - Data Collection using AI
The Evolving Medical Device Development Landscape
The Evolving Medical Device Development Landscape

By Roger Bohannan | October 14, 2020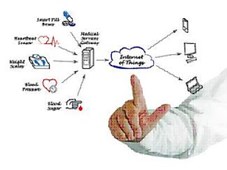 The medial segment is seeing a significant transformation in products emerging from medical device development teams globally. We are seeing major trends developing that are changing the way medical devices support patient, doctor, pharmacy and record keeping for historical data tracking. The newly inclusive functionality of data collection will support the inclusion of AI going forward. The Value Based Care (VBC) model is driving medical professionals to address the initial reason for the doctor visit, while also unpacking opportunities for prevention and early intervention of disease. As the VBC trend progresses, another significant change in medical care is transforming the healthcare market, "Point of Care" (POC). Tele-health is transforming the POC model. No longer are you required to be present as the doctor attends to you and ultimately forms a diagnosis. There are video conferences from your computer or even your phone that can aid in the contact with a medical professional.
All these changes are accelerating globally today. With changes of in-person medical professional contact, there is a weak link in the support chain: vital signs, accurate and timely health information taken directly from the patient at the time of contact. This is driving an accelerated development of active and connected portable medical devices. These medical device designs will provide immediate, accurate and vital information from the patient while still allowing for a distant point of contact. All this data needs to be documented and recorded for accurate historical tracking to allow excellence in the other areas of focus: prevention and early intervention.
There is a wave of new product development. C&K is a leader in micro miniature electromechanical detection and switching solutions. The product development teams are investigating ways to collect data from their devices. We have found various detection attributes that OEM's, contract manufacturers and design houses commonly reference during their product development design process.
C&K are Trusted Advisors providing Solutions For:
Their data collection and detection strategy.
Cap on / off
Power on / off
Passive timer select switch
"Clutchable" switching solution with a momentary on position or a three state switch
Selected catalog products with a normally closed option
Vial present or absent
Container full
Dosage Measurement or frequency or uses
Rx Dispensing Complete
Dispensing Angle Sensing
Dispensing Confirmation
Patient Contact confirmation
Successful combination: Contact and Dispensing
Molecule Clarity Sensing
Tracking and Measuring
Power Preservation
Single Integrity
Portable & Connected Medical Devices
All the new generation devices are paving the way for AI to start churning through the collected data for trends, commonality in symptoms, solutions and most successful treatments. The accuracy of the data is critical now and in the future. We have a complete product portfolio in excess of 55,000 switching and detecting options. Beyond what is available in our catalog, C&K is the leading global switching and detection solutions provider in medical device new product development. We have a significant number of medical switching and detection products racing toward production launch that can help some of the most complex detection and switching challenges. We have variants of our current products that can convert that switch option "that works ok" into the "perfect solution".
One of the most important lessons learned throughout our journey with our medical segment partners: listening to the customer's needs, understanding their challenges, sharing our capabilities and our ability to present options and alternatives. These complex engagements require C&K to provide consultation and present solutions. Our new product production list is dense with exciting new products for the medical segment. These products are designed to meet the challenges we are encountering in the market today. Some key attributes include:  Accuracy, IP, ISO testing, long life, micro current performance and signal integrity.
Contact C&K
Contact C&K for more information on these options, please visit our website for detailed information on our current products and work with our world class distributors for technical support and capacity to support production. Linked to this article are some initial suggestions for part selection. If the perfect match is not there, you should speak with a C&K sales engineer.
__________________________________________________________________ 
Roger Bohannan
Global Segment Leader: Medical Segment
Engineered solutions for connected medical devices: Detection, data collection and power preservation.
Email:  roger.bohannan@ckswitches.com
Mobile: +1-408-396-3555
__________________________________________________________________